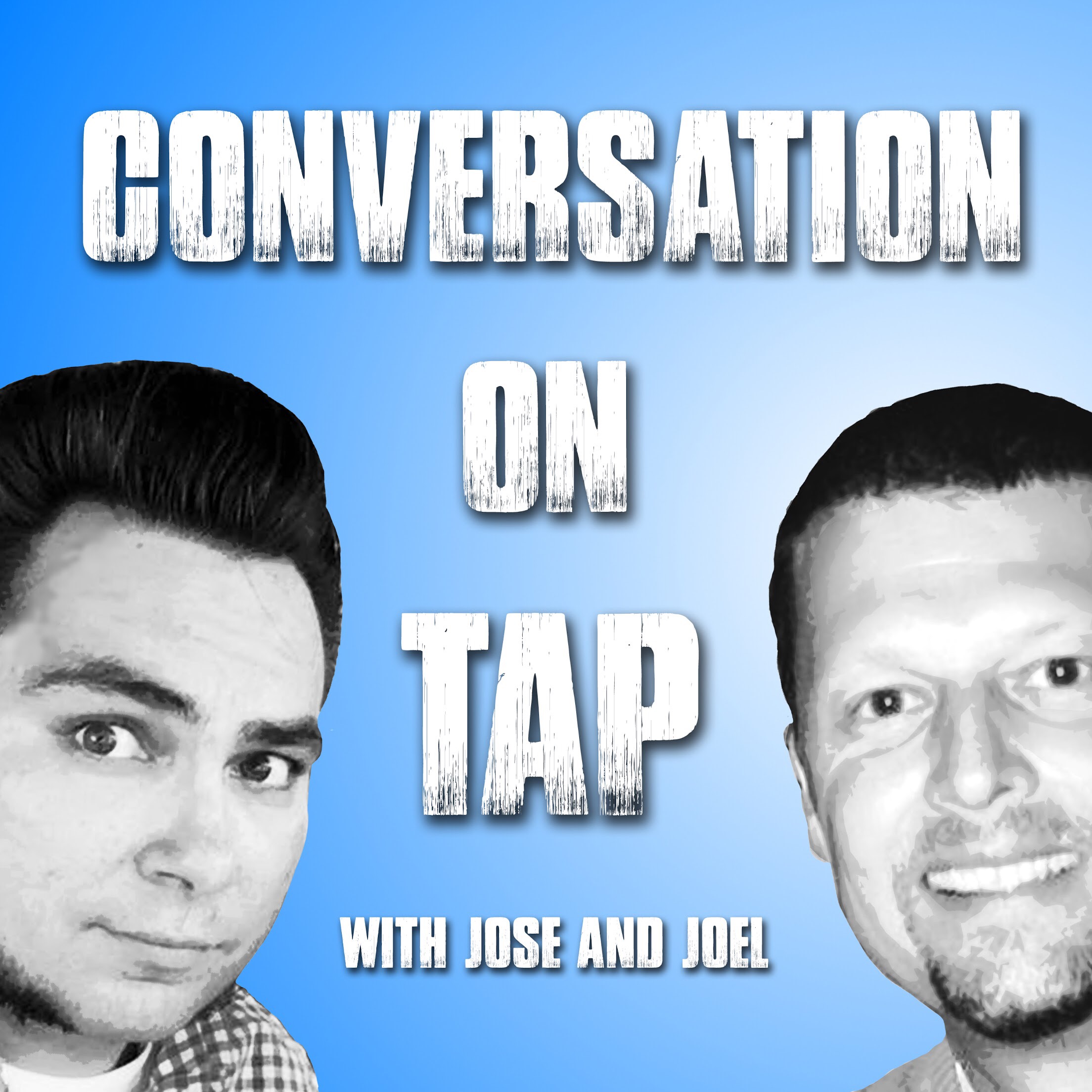 Welcome back to Conversation on Tap! 
In this episode, Jose and Joel answered. 
But, first, Jose talked about drinking the delicious Fig Mountain Lizard's Mouth, while Joel talked about an Imperial Stout by Dustbowl.
For their FRED Talks, Jose talked about the world's second oldest woman who survived COVID, and Joel talked about a TED Talk by Tali Sharot on positivity.
In the main segment, Jose and Joel went though 10 questions from The Book of Questions, by Gregory Stock. These were some deep questions that forced us to confront our mistakes, our dreams, and memories. It was an interesting discussion, especially when the two talked about the super powers they would love to possess. They even had a hilarious discussion about a time they killed and ate an animal-- sorry, PETA. The two learned a little more from one another, and, hopefully, the listeners learned a little more about the two co-hosts.
In the final segment, Jose and Joel talked about what they have been watching: Jose talked about The Chicago Seven on Netflix, while Joel talked the new Clap and Your Hands Say Yeah album and the Apple TV show Ted Lasso, starring Jason Sudeikis.
That's all for this week, but keep up with the Podcast by following us on Facebook, Twitter, and Instagram.